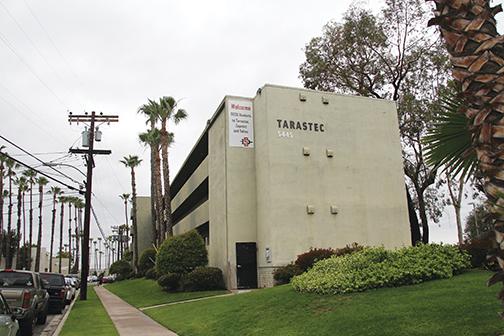 Securing a place to live is a big feat for many college students.  Many American students find housing in the dorms during their freshmen year and continue the rest of their school years in whichever setting they prefer, such as in an apartment or group housing.  However, the international student experience can be a little different.
The Search
Nutrition graduate student Yen-Tzu Tseng earned a bachelor's degree from Taipei Medical University in Taipei, Taiwan before coming to San Diego State. She currently lives in the Zuma Apartments on Montezuma Road.
"All of my roommates were Taiwanese," Tseng said. "We found each other online, and we knew we four are going to San Diego State so we find an apartment together. I'm kind of lucky because they were very nice."
She said that during their search for a place to live, they struggled to make a final decision.  They eventually chose to live in Zuma because it was a new complex that was already furnished.
"It's not hard to find a place to live, but it's hard to decide," she said. "My roommates and I found a place online because at the time we were in Taiwan. So we have no idea about the environment and about San Diego, so when tried to find it, we'd say, 'Is that safe? Is that okay?'"
Marketing junior Antonin Gaillou studied at Kedge Business School in Marseille, France for two years before coming to SDSU.  He and another Kedge student wanted to find housing together.
"We were having anxieties," Gaillou said. "We could only base everything on the pictures. It's also complicated, like the nine-hour time difference just to call the people."
Though they had initially hoped to find a place of their own, expenses ruled that option out. Only a short time before the school year was to start, they found some American SDSU students online who were looking for two more roommates to join them in BLVD63 apartments on El Cajon Boulevard.
"Everything was done by email in like two weeks," he said. "That was a gift from God, seriously."
The Dynamic
Gaillou said the dynamic of his living arrangement now is very different from how he lived in Marseille.
"I was away from school, in my own place in the suburb, so I liked it," he said. "But at the same time, I could get lonely because I was living by myself.  So I knew that moving abroad so far away from home, I had to live in a place where I was going to see people on a daily basis."
Tseng said in Taipei she lived in an apartment near campus with roommates, similar to her apartment now.
"In my school, most of the students were from Taipei, so they commute a lot," she said. "But I'm not from Taipei, so that's why I rented an apartment."
Associate Director for Residential Education Edwin Darrell said international students can live on campus, as well. He mentioned that many of them live in Global Pathways, which are thematic residential living communities in the Tarastec and Villa Alvarado apartments that provide students with the opportunity to cooperate and become friends with others in an environment that strives for cross-cultural understanding.
"The community assistants over in those areas do specific programming for the students in those communities," Darrell said. "If the international student highlights that on their housing application, then we will put them in the Global Pathways village, but some of the international students just want to live with the regular students, so we'll place them where their preference is."
The Expenses
Tseng said that while her living arrangements in San Diego are similar to where she lived in Taipei, it is more expensive here.
"It's also, like you can have your own kitchen, your own living room, but the price is very, very different," she said. "Here it's much more expensive."
Gaillou remembered that, unlike SDSU students, most students lived alone in Marseilles because they were able to afford it due to assistance from the government.
"I was paying $500 a month for my own apartment.  The city we lived in, the rent was pretty expensive, but as students in France we can get a financial aid," he said. "They have those financial aids for students until the age of 26. Everyone can afford to have their own place, which is a great thing."
The Experience
Both Tseng and Gaillou have enjoyed their experience at SDSU so far. They both commented on the people and the atmosphere.
"I found here people are more relaxed, because the area here is very big, but in Taipei — Taiwan is a small country, so we have very high buildings," Tseng said. "Sometimes you feel it's very crowded. (In San Diego) the buildings are not very tall, and when you see the sky it's very big and wide. I like the sky here."
"In general, I really like the people here," Gaillou said. "Most important the people, and then second — weather. Beautiful California. It doesn't get better than this."