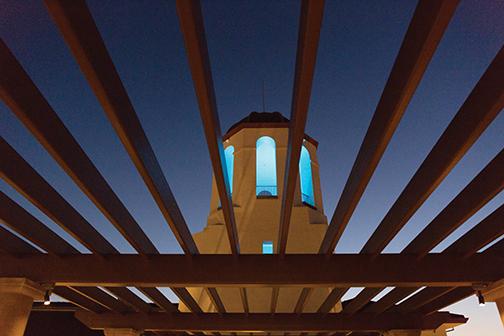 Sexual assault was at the forefront of campus concerns last semester. Since then, SDSU has created several initiatives aimed at combatting sexual violence and promoting awareness.
Below is a timeline of sexual assault-related events that took place this semester.
Jan. 22
SDSU received a $200,000 grant from the California Governor's Office of Emergency Services to improve prevention and response to sexual assault. It was the first of three annual donations. This year's grant will go toward hiring a full-time sexual assault victim advocate and a part-time police officer. The sexual assault advocate will offer resources such as counseling, victim advocacy and other resources to victims. The part-time police officer will be dedicated to preventing sexual assault.
Feb. 5
SDSU's Sexual Violence Task Force held its first sexual assault briefing. This launched bi-monthly briefings aims to inform students about different sexual assault prevention programs, response protocols and ongoing issues on campus.
Feb. 18
Charges against SDSU student Francisco Sousa, who was arrested last December for allegedly sexually assaulting a woman at a party on College Avenue, were dropped by the District Attorney's Office.
Feb. 16-20
The SDSU Greek community and Health Promotion Department hosted Join Us: A Sexual Violence Prevention and Awareness Series. This weeklong series included film screenings, discussions, panels with SDSU staff and guest speakers who discussed their experience with sexual assault. Members of the Greek community were mandated to attend some events, but the events were open to all students.
March 19
SDSU police received a sexual battery report from Tepeyac Residence Hall. Since the involved students knew each other, a campus-wide crime alert was not issued.
April 6
The Sexual Assault Campus Climate Survey was emailed to students, to gain perspective on sexual assault attitudes and barriers at SDSU. Many students expressed concern regarding some questions that used the word "slut." The survey is available until the end of the semester.
April 13-17
SDSU hosted Take Back the Week, a series of events that focused on sexual violence awareness, prevention programs and survivor support. Throughout the week, teal lights shone on the Conrad Prebys Aztec Student Union to promote sexual violence prevention and awareness. Events included an expo on self-defense, film screenings, discussions, survivor healing activities and speeches from the SDSU Sexual Violence Task Force and Womyn's Outreach Association.
April 16
Sousa, who was suspended on suspicion of sexual assault in December, sued the school. Sousa's attorney, Domenic Lombardo, said the university did not provide information he needed to defend his client against the allegations.
"The university has not only promised me information that it failed to provide, but it's blown past the deadline for completing the investigation," Lombardo said.
Currently, Sousa has had neither a Title IX hearing, a Student Code of Conduct investigation nor has he been informed his investigation's status.
April 21
A man outside the library harassed students.
April 24
A sexual assault was reported to the Calpulli Center.