Career fair brings major corporations to campus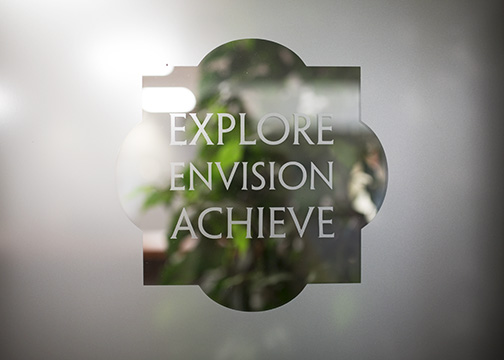 San Diego State held a career and internship fair on campus Thursday featuring Fortune 500 companies Amazon, Target and PepsiCo.
Employers were looking to hire Aztecs for internships, part-time and full-time positions. Other corporations in attendance included Adobe, Geico, the San Diego Padres and Yelp.
"There are a lot of great students we are meeting here,"  Yelp Senior Sales Recruiter Elisabeth Ferrell said.
Lesa Jacks, a corporate recruiter from Balboa Capital, said the career fair was well organized compared to other ones she had attended.
"They really set employers up for success," she said.
Ninety-seven employers attended the fair. SDSU Career Counselor Chris Turntine said the number of employers exceeded last year's event. Turntine said employers come from around the country to attend.
Finance major Connor Jacobson said although there were a lot of students at the event, he didn't find it hard to get one-on-one time with the employers he wanted to talk to.
"I came to soak in what the employers in my field have to say about the job and experience needed," Jacobson said.
Paul Comstock, a manager working for Vivint, said the career fairs at SDSU and the University of San Diego are the best-run in terms of organization. He returns to the event every semester to recruit students.
Associate Director of Employer Services and Campus Planning Kristi Kelly said 1,200 students attended the event last year and that SDSU was looking to break that record this year. She said SDSU students have a lot to offer employers, and the companies know it, she said.
"We certainly have success stories," Kelly said. "(Student) candidates and alums are qualified for the positions and we have a diverse body of students who know how to balance school and work."
 Target Logistics Manager and SDSU alum Said Hofiani said the company keeps coming back to the career fair because the students are passionate and SDSU's business programs are top notch.
"I got my job from the career fair (at SDSU) so I know it works," he said.
Career Services held several events leading up to the career fair at which students were able to practice their elevator pitch, learn how to interview with confidence and craft their resume. An elevator pitch is a 10-20 second speech of who they are, what they do and how they can help the company.
"It's a good experience meeting professionals and getting my name out there," senior economics major Danielle Heinritz said.
The Career Services office is located in Student Services East, room 1200.