Beauty, brains and active wear
It's already hard enough to get up for school and not put on the same pair of leggings you wore to class on Monday. (We all know it would be OK if today was Tuesday, but you're out of luck because it's Friday.)
Who says you can only wear workout gear to the gym? And how are people supposed to know if you actually went or not? Your secret is safe with me.
Here are some tips for dressing cute for comfort, including a few good pieces to add to your closet.
Leggings.
Essential. Need I say more?
Get a pair that will last. Don't go for those Forever 21 ones that will deteriorate by the time Kylie Jenner dyes her hair again.
Zella Zella Zella!
It's a Nordstrom brand, all of our favorites. I promise, you won't be disappointed.
All you need is one basic pair of "live-in" leggings , full-length or capri, and if you're feeling trendy, you'll need a mesh pair. Go for the basic colors, grey or navy.
Zella always has great sales, too, like this pair for $37.90 on nordstrom.com.
(Photo from Nordstrom.com)
Tip: Reverse your Zellas for a smoother, coated look. It's like a whole new pair you never knew you had.
Nike.
It's just a brand that never goes out of style. Any tank, t-shirt or jacket with the Nike logo makes you sporty with style.
I just bought a heather grey, lightweight jacket from Nordstrom (on sale) and it is a great piece to throw over my tank and leggings on my way out to class or my homework session at Starbucks.
And don't forget your Nike shoes. Try the Juvenate Sneaker from Nordstrom, $85. They are the perfect final touch to any active outfit.
(Photo from Nordstrom.com)
Easy tanks.
Free People's "Long Beach"Tank is the popular basic to dress up or down. Wear it over your Zella capris on these hot days that we just can't seem to escape.
Jacket is the new shirt.
That Lululemon jacket is probably one of your best investments. Throw it on and don't even worry about finding a way to complete your comfortable outfit. You'll look super fit, too, whether you're trying or not.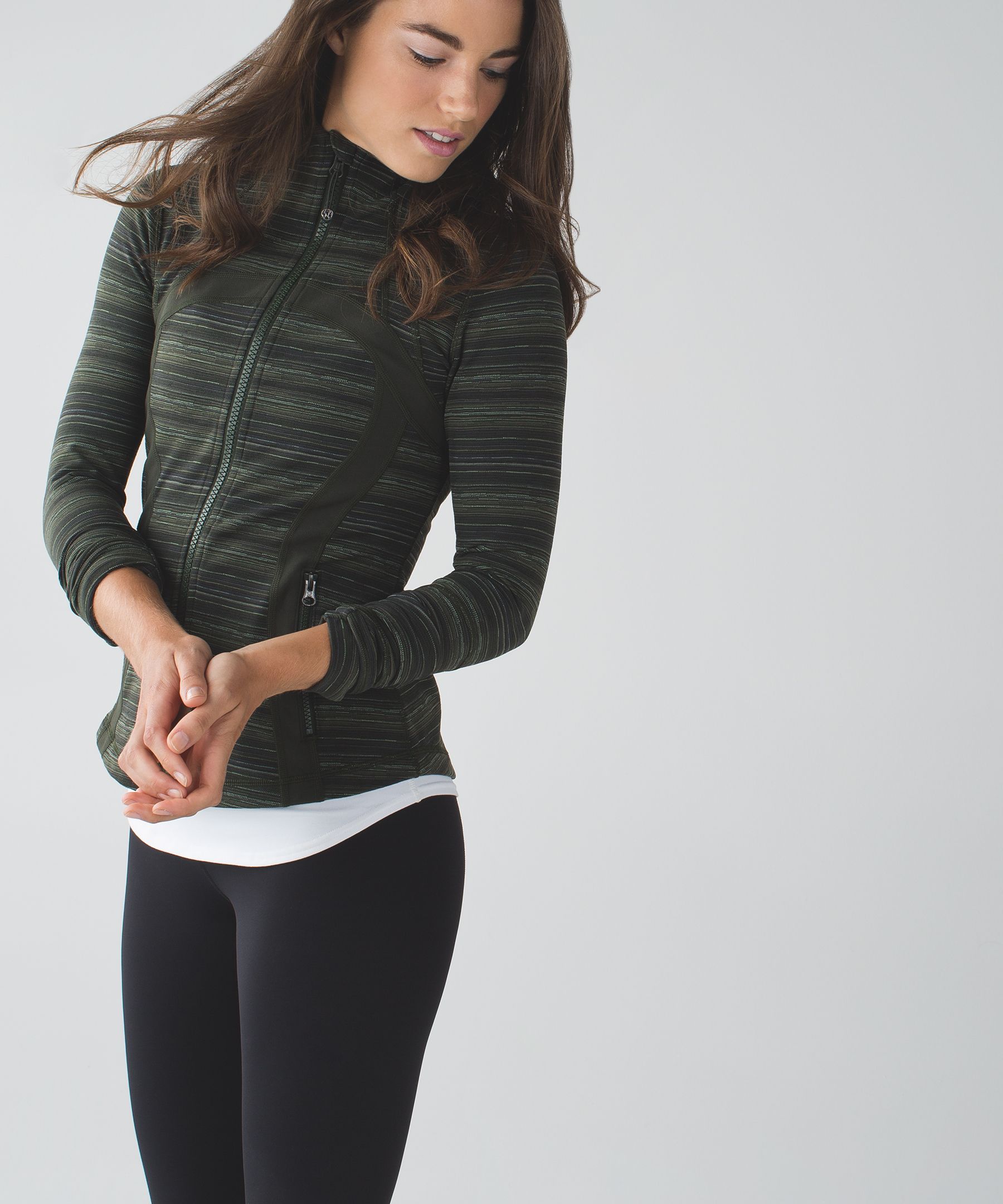 (Photo from lululemon.com)
Each of these pieces can be tossed around from day to day. Mix and match them and you have yourself a whole closet dedicated to looking cute for comfort.