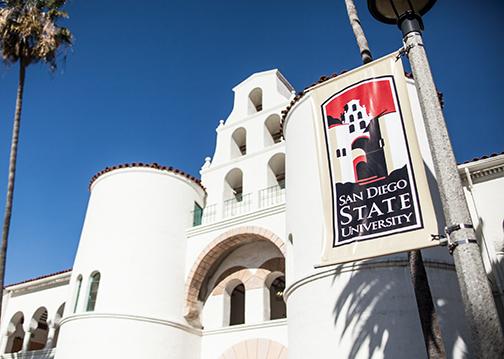 A total of $718,000 was given to student groups this semester from the student success fee and additional funding from Academic Affairs.
A total of 261 proposals were received and 63 were approved. The student success fee provided $600,000 for student proposals and Academic Affairs added an additional $118,000.
This extra money will fund 10 more high-quality proposals, said Kathy LaMaster, associate vice president for academic affairs.
The additional funds balanced the amount of approved higher-costing engineering proposals and smaller projects,  Associated Students Vice President of University Affairs Andrea Byrd said.
"This is just because we wanted more students to have the opportunity to get their proposals funded, because it was highly saturated in the engineering fields," she said. "A lot of people who were holding conferences and that kind of stuff, their asking was a lot lower, but we just didn't have enough money to give to them."
Student group proposals must undergo three evaluation levels. Level one is comprised of student representatives, faculty members and one dean's office representative who rank all the proposals. Student representatives come from the different college councils, A.S. Vice President of External Relations Tyler Aguilar said.
Level two is made up of a subcommittee of the Campus Fee Advisory Committee, one student and one faculty member or administrator elected from the level one committee. Final budget allocations are decided at level three, which is comprised of only the CFAC subcommittee.
The committees follow guidelines for what can or cannot be funded, Byrd said.
"We really try to keep in mind the academics, like is it benefiting our students? Because this is student money that is going into it," she said.
The group tries to choose proposals that will impact the largest amount of students, Aguilar said.
"We really go for breadth and not depth," he said.
The entire approval process took about a month.
Messages were sent to the colleges on Oct. 16 after the CFAC reviewed and approved the work of the subcommittee, LaMaster said.
The groups will have access to the funds on Jan. 21 and the funds must be spent by May 15.
This semester, Aztec Racing received the most amount of funding at $52,000. The smallest approved proposal was an educators workshop on connecting undergrad disciplinary knowledge with pre‐service teachers' careers for $600.
Although the student success fee has been controversial on campus, Aguilar believes the fee benefits students.
"Maybe people don't agree with it sometimes, but what it does for students without them knowing is pretty cool," he said.
Editor's note: The Daily Aztec applied for student success fee funding but it was not approved.