Restaurant Guide: Take takeout to a whole new level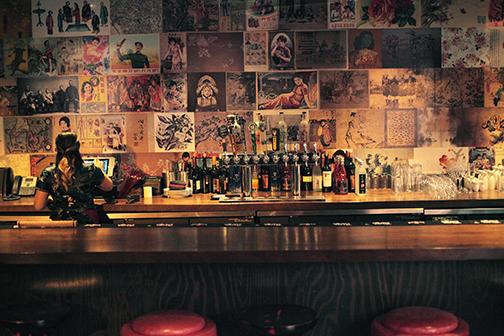 Lucky Liu's, located on J Street in Gaslamp, has proven to be a noteworthy Chinese restaurant. The atmosphere, while slightly dark, was relaxing and decorated with beautiful authentic art. The outdoor seating is also very welcoming situated on a corner and lined with heaters and candles. It satisfies any craving for greasy, warm, salty food, that you can roll up on the couch and enjoy. In New York, Chinese food isn't an outing. One doesn't go out for Chinese. It's ordered in while in pajamas, which remain on, even when the deliveryman comes to the door and judges your onesie and blanket cape. Even so, I must admit Lucky Liu's is worth the outing and straying away from my traditions.
The waiters were attentive, friendly and soft-spoken, creating a relaxing experience. The menu, while small, is sprinkled with gems. The pot stickers with a sweet dipping sauce were warm and deliciously full of meat and vegetables, costing around $8. The pork-fried rice, for $13, was warm and flavorful. The pork was fresh and not over cooked. The lo-mein also hit the spot. The noodles were excellently cooked and the vegetables were incredibly fresh. The sauce was neither overly salty nor thick which allowed for the powerful taste. The orange chicken was also well cooked and served in a wonderfully flavorful sauce. I brought home the leftovers of the lo-mein and orange chicken, which proved to be absolutely delicious the next day. Portions are large so be sure to bring an appetite and some friends.