Winter theatre falls into season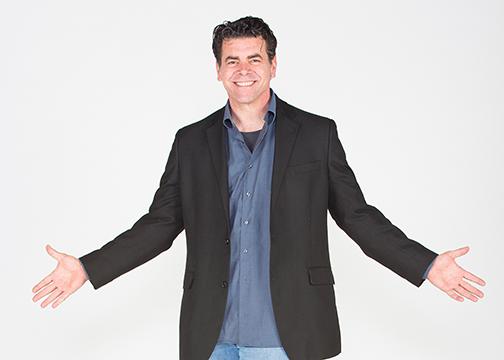 Many theatre companies in San Diego will be producing shows in celebration of Christmas. Stories range from adaptations of classic tales to musical revues. On the whole, they will appeal to all ages. Here is a list of notable shows worth watching.
"Dr. Seuss' How the Grinch Stole Christmas" at Old Globe Theatre
Nov. 15 to Dec. 27
This production is still a Balboa Park musical hit after 17 years. Broadway actor Burke Moses will play the famous green "mean one" who plans on ruining Christmas for the town of Whoville. The production at The Old Globe combines musical renditions from the beloved animated special as well as infectiously upbeat original songs. San Diego State alums Nancy Snow Carr, Kelsey Venter and Kyrsten Hafso-Koppman co-star as citizens of Whoville.
"Winter Wonderettes" at Welk Resorts
Nov. 21 to Dec. 28
The Welk Resorts Theatre's performance of "Winter Wonderettes" is a sequel to an all-female Off-Broadway musical comedy revue known as "The Marvelous Wonderettes." The characters from the previous installment return and try to save a disastrous 1960s holiday party. There is sure to be a lot of nostalgic cheer with musical numbers such as "Jingle Bell Rock," "Winter Wonderland" and "Santa Claus is Comin' to Town."
"A Christmas Carol" at Cygnet Theatre
Nov. 28 to Dec. 28
San Diego State alumnus and Cygnet Theatre Artistic Director Sean Murray adapts Charles Dickens' immortal novella as a 1940s drama. Cygnet regular Tom Stephenson portrays Ebenezer Scrooge, a cynical individual who despises Christmas. While Stephenson plays one character, the rest of the cast, including SDSU alumnus Melissa Fernandes, portrays several different roles throughout the evening. With original music by Billy Thompson, puppetry and unique audio effects, this should be an event full of old-fashioned entertainment.
"The Nutcracker" at New Village Arts Theatre
Nov. 29 to Dec. 31.
Although based on E.T.A. Hoffman's story, "The Nutcracker and the Mouse King," "The Nutcracker" is not connected to the popular ballet. Though intended to be a modern retelling, the premise is essentially the same. Young Clara goes on a grand fantasy adventure with a magical nutcracker in order to defeat the evil Mouse King. The theatrical experience originated at The House Theatre of Chicago and became a new holiday tradition in the Windy City. Hopefully, the New Village Arts Theatre's version, which features SDSU alumnus Shaun Tuazon-Martin, does justice to the 21st century presentation.
"Irving Berlin's White Christmas" at San Diego Musical Theatre
Dec. 11 to Dec. 21
Influenced by the Bing Crosby film of the same name, the musical focuses on two entertainers who fall for a sister act. However, the main attraction of San Diego Musical Theatre's third staging of "White Christmas" is the well known songs, including "Happy Holiday," "Blue Skies," "I Love a Piano" and of course "White Christmas." With a cast that has SDSU alums Debra Wanger and Paul Morgavo, the limited December engagement most likely will be a buoyant tribute to Irving Berlin.
Also read: Pulitzer winning play hits town