SDSU police boosts transgender training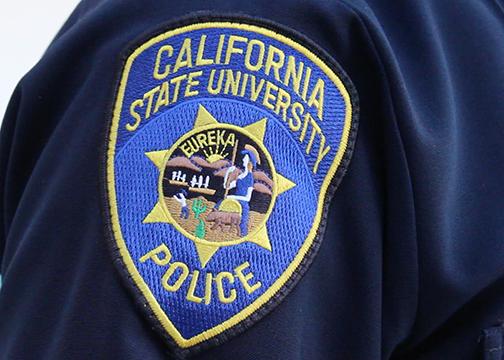 Last week the San Diego State Police Department underwent sensitivity training to better understand the transgender community.
The training, "Getting to Know our Trans Community," was conducted by two undergraduates through the SDSU Pride Center.
Topics covered included archetypes and variations, inappropriate language, cultural sensitivity, and the relationship between the gender community and police, which Tiana Vargas, an undergraduate trainer, described as historically "tense."
"I shared some stuff that may be hard to hear, but it's the reality," Vargas said.
Approximately 40 officers attended the hour-long trainings over a two-day period and were introduced to different genders and national research studies on the relationship between the police and the transgender community.
SDSU Police Capt. Joshua Mays said the police officers are also trained each year on issues such as hate crimes, gender awareness, immigration policy, racial-biased policing, as well as victim and witness assistance.
He said the training that took place last week focused on identifying gender stereotypes, terminology and language, cultural sensitivity, discussion on the difficulty of transitioning, pronouns, and interactions with the transgender community.
Mays said this was the first time the police department worked with individuals through the Pride Center to conduct the training. He said the officers receive annual training around January on gender and transgender issues.
He said he reached out to the Pride Center to conduct the training this year because he felt it would be more beneficial to have interactive training through local experts.
The previous trainings, titled "Gender Awareness," were normally conducted using a DVD or video provided by the U.S. Attorney General's office, Mays said. He added that in the past, police officers also used Lexipol, an online training program that covers similar issues.
Since April of last year, Title IX, the regulation that protects people from discrimination on the basis of sex in federally funded educational settings and activities, has been updated to include "a sex discrimination prohibition on the basis of gender identity or failure to conform to stereotypical notions of masculinity or femininity," according to the U.S. Department of Education.
This update includes the rights and responsibilities of transgender individuals.
Last week's training didn't specifically cover Title IX regulations, according to the training outline obtained by LGBT Weekly reporter Autumn Sandeen.
Vargas said one of the biggest issues in the interactions between police and transgender individuals was that they are often misgendered or their identification may be different than the perceived gender, which often causes suspicion.
Vargas added that transgender individuals don't mean to be deceitful, but that transitioning is a process that should be treated with sensitivity rather than suspicion.
"The bottom line is to check your assumptions about someone's gender; if you don't know just ask," Vargas said. "You can say, 'which pronouns should I use when I address you?'"
Vargas said there was a good response from the officers with that piece of advice.