Viggle app rewards media consumers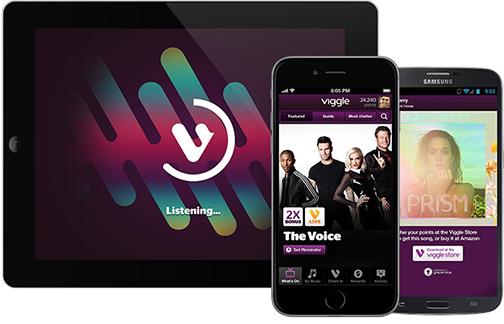 A new mobile app is hitting app stores that rewards its users with points for watching television and listening to music. Viggle is that app and is available for both Apple and Android mobile operating systems. The app is extremely simple and easy to use, which makes the couch bound, binge watcher happy — because there aren't any complicated instructions to get points for watching your favorite shows.
Here's how it works: users first have to download the app, obviously, and register. The registration process is easy, but it is imperative to pick the correct cable/direct TV provider. It can be changed at a later date, but making the proper selection first saves the trouble. Then sit down and start watching TV or turn on the radio to see what music is playing and hit the "check in" button to get points.
The longer you watch television, the more points you receive; it's the same with the music you listen to, the more songs you listen to, the more points you earn.
And then there's bonuses on top of the points you earn, for example when specific, advertised shows are watched at their showing times more points are given. Which means no DVRing it and going back to watch it, it has to be watched at that time to get bonus points. Some shows are four times the points to watch a specific show.
The point system is pretty simple in itself, so there's no complicated code to crack. Users  receive "+1 point per minute, or more" and "+100 points for any music match" they make with the Viggle check in.
Points go towards whatever users want to pick from the rewards. The selections range from coupons and gift cards to free music, products and books.
The rewards definitely reflect that the app is free, but that's not much of a downside. Simply because of the free music aspect, by listening to music and accruing points, you get free music and that's a pretty sweet deal.
The app was created by the company ViggleInc and their properties include the popular wet paint app. The app is definitely worth a try, especially for those binge TV watchers who find that they are sitting in front of the TV and wasting the day away or those who really like to just blast music all day long. Either way, you can gain points for rewards through Viggle.