Entertainment Editor's weekend picks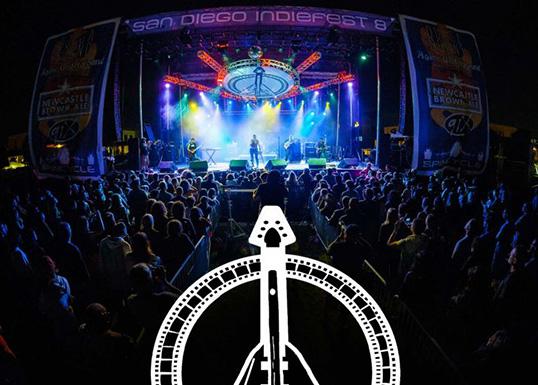 Hang on for a minute...we're trying to find some more stories you might like.
It's no doubt that this week marks the ultimate end of pesky midterms for Aztecs across campus. However, students have hit that halfway-ish point in the semester where it's time for spring break. Lavish spring break trips can be pricey, so there's always the option of doing a stay-cation here in America's Finest City. So, bust out the sunscreen, swim trunks and prepare for good times fellow Aztecs.
Travis Scott & Young Thug
Friday March 27, 7 p.m.
Observatory North Park
It's very rare for San Diego to see two very strong up-and-coming rappers on the same ticket for a concert. However the Rodeo Hi Tunes tour treats locals to just that. Rappers Travis Scott and Young Thug have emerged from the southern rap scene as strong front runners for what the future of southern rap will sound like. Each have their own unique sound and it will be a great sight to see both styles performed on the same stage. Concert goers are given the option for general admission or a VIP package that will include meeting Atlanta rapper Travis Scott and free posters, photos and more.
San Diego IndieFest
Saturday March 28, 11 a.m. – 10 p.m.
3795 Fairmount Ave. 
Three stages, countless artists, plenty of fun. This all day festival in City Heights features three stages jam packed with musical talent ranging from soul, hip-hop, reggae, alternative rock and many more. IndieFest draws local talent as well as big names such as Bear Hands. It will take some serious planning to see all this festival has to offer. The three stages have great talent all day long, so it would be wise for Aztecs to do their research before going to the festival. Additionally, IndieFest is great because it doesn't have a festival price tag. Tickets are $15 for general admission for almost 12 hours of music.
San Diego Sneaker Swap 
Saturday March 28, 12 – 5 p.m.
Liberty Station 
San Diego has a fast-growing sneaker culture and the San Diego Sneaker Swap is evidence of just that. Every sneaker aficionado will congregate at Liberty Station in Point Loma to buy, sell and trade high-end collectible sneakers. The great thing about an event like this is the atmosphere and culture that fills the room. Every attendee has a smile on their face which makes for an overall friendly and fun event. Local businesses such as The Fresh Yard, 9Five Eyewear and 5 & a Dime help put on this shoe-swapping event. Presale tickets are still available for purchase at a mere $15.
IAMSU! 
Sunday March 29, 7 p.m.
Observatory North Park
Although snubbed from XXL's Freshman Top 10 list, IAMSU! has continued to progress with his music. His "Eyes on Me" tour makes a stop in San Diego this weekend as part of its first leg. Hailing from Richmond, Ca, IAMSU! brings his own unique style to rap. He has progressed leaps and bounds since being featured on Jonn Hart's "Who Booty" track a few years ago. Doors open at 6 p.m. for this show. There are two ticket packages for this show, general and VIP which features a meet and greet package with IAMSU! which includes early entry and a few takeaways including signed posters and such. All tickets range from $20 – $50.