As students settle into the groove of another school year, the familiar buzz of back-to-school excitement fills the air. Reunions with friends and the allure of parties beckon. 
However, there's an uninvited guest in this year's festivities: a new strain of COVID-19.
With the return to San Diego State University already into its fourth week, it's crucial that students take every necessary precaution to ensure the safety of the campus community.
"We know every year to expect some illness on campus," said Libby Skiles, executive director of the Student Health Services. "It's clear COVID is with us."
According to the Centers for Disease Control and Prevention (CDC), the top strain circulating in the United States has been discovered as, EG.5 — also called "Eris" — has been responsible for more than 1 in 5 new infections in recent weeks.
In San Diego County, positive COVID-19 tests have risen to 14.4% from July 9 to Sept. 2.
The Eris strain seems to be more contagious, evading immunity acquired through vaccination or prior infection, according to the World Health Organization. However, no evidence shows it leads to more severe illness.
"For the general healthy young adult who has been vaccinated, I think your actual chances of getting severe COVID are pretty low," said Eyal Oren, director of SDSU's School of Public Health and professor of epidemiology. "We're likely to see a new round of boosters and vaccinations in the fall again, so look out for that."
According to Skiles, while it's less likely to contract severe cases, it's more likely to spread in the college setting.
"We're glad to have everyone back but we recognize (with that) comes a lot of people and a little bit of increased illness in this campus, which is like a full city," Skiles said. "As many students we have on campus this year, it's more important than ever for every member of our campus community to take action to help protect their own health and well-being."
To continue being healthy students, it's essential to take these basic precautions, according to Oren and Skiles: 
Mask up and stay home when you don't feel well

Avoid contact with people who are sick

Cover your coughs and sneezes

Wash your hands regularly

Avoid touching your face

Be in a well-ventilated area (if possible)
Although the university removed its COVID-19 test vending machines throughout campus, the Calpulli Center still offers self-administered test kits during business hours. Residential students are also provided a free test kit during move-in, according to Skiles.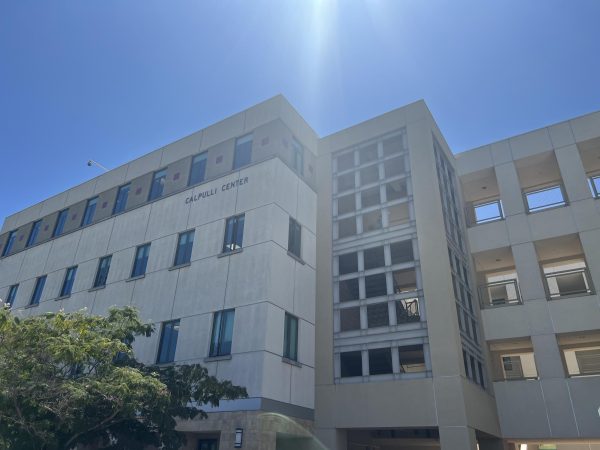 As challenging as it may be to resist attending school activities and celebrations, prioritizing the community's safety is paramount. 
"I know sometimes it's frustrating when you have a lot going on to be like, 'I need to stay home,'" Skiles said. "But being a good SDSU community member also means staying home when you don't feel well."
For more SDSU testing and vaccine information, visit the Student Health Services website. 
To read in Spanish, click here