Check-splitting apps make IOUs easier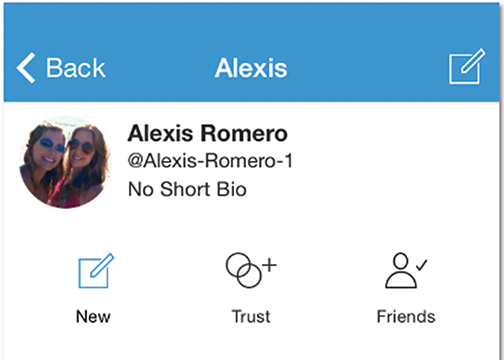 If only servers could split the bill correctly when eating out with friends. Granted, with all the food that is ordered, the bill can get confusing. Technology has come to the rescue and here to make life a lot easier. New apps such as PayMyRoommate and Venmo allow friends and roommates to split and organize shared bills.
PayMyRoommate is a new app that was released for the Google Play and will soon be available on iTunes in mid-December.
CEO of the Tallahassee-based computer firm, Paul Consulting Group Marc Paul said the PayMyRoommate app was designed to be as simple as possible in order to facilitate expense sharing between people who live together.
PayMyRoomate allows a user to create an invoice for a rent or utility bill as well as any other type of expense that is shared among friends. The invoice created by the user states a due date; the invoice is then emailed to roommates who are referred to as "piggies" by the app. Roommates who need to pay a share of the bill can then use PayPal to transfer the money that is owed.
A benefit from PayMyRoommate is the ability to transfer money through PayPal versus having to connect the app to a bank account, but a downside is paying a 2.9 percent transaction fee to PayPal when sending a payment directly from a credit or debit card.
Venmo, a similar app to PayMyRoomate, allows a user to exchange payments with friends by connecting the app to a bank account or debit card. A benefit of Venmo is that it links users from Facebook friends and email contacts to one's account, which can also be a con if one doesn't want random Facebook friends having access to one's Venmo account.
Downloading a free app such as Venmo and connecting a bank account to it can be worrisome, but as Slate Magazine writer Emma Roller states in a recent Venmo review, the app can be trusted.
"All data is sent over a 256-bit encrypted connection—the same encryption method used to protect classified government information and transactions are protected by the Federal Deposit Insurance Corporation," Roller wrote in her review.
PayMyRoommate and Venmo have proven to be extremely useful for college students. Accounting senior Claudia Hernandez says Venmo has been a lifesaver.
"I wasn't familiar with Venmo until recently, when I had no money with me and my friend paid for my breakfast at Denny's," Hernandez said. "She paid for the bill and told me I could pay her through Venmo."
Hernandez said she downloaded the app and was able to pay her friend by connecting her bank account to Venmo. After connecting her account she instantly was able to pay her friend the exact amount for her Denny's Grand Slam.
Physics major Alexis Romero, has also been using Venmo since the beginning of the semester. Romero has used the app to split grocery, internet, and restaurant bills with her roommates and friends.
PayMyRoommate and Venmo are just two apps among others that offer similar services for splitting expenses. Romero said Venmo has made her life easier and will continue to use with her roommates and friends.
These apps have reduced the hassle of having to find the exact amount in cash and change to pay a friend as well as the hassle of having to tell someone that they owe for the burrito bought a week ago. Users can simply email friends an invoice as a reminder to pay them back