Ballast Point crafts home brewers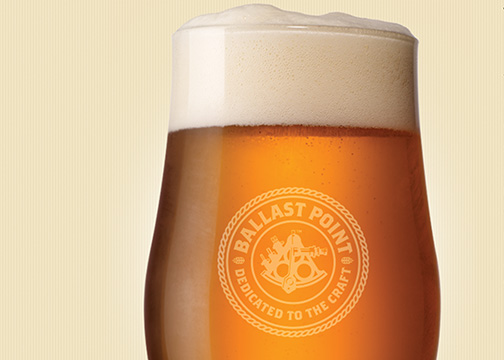 If you live in the dorms, home brewing isn't exactly an option. But for those of us who live off campus and are 21 or older, home brewing offers opportunities to produce unique craft beers specific to your tasting preferences.
San Diego has become a mecca for craft breweries and Ballast Point Brewing Company is one brewery that is dedicated to working with novice brewers to train the next generation of beer crafters with its Home Brew Mart.
This dedication to helping beginning brewers is reminiscent of Ballast Point's own start more than 20 years ago.
"Jack White started Home Brew Mart in 1992 with the intention of eventually starting a brewery," Ballast Point Home Brew Advisor Derek Lauridsen said via email. "In 1996, this goal was achieved when Jack White and Yuseff Cherney (White's first employee) acquired equipment and licensing to start brewing as Ballast Point at the Home Brew Mart location."
As Home Brew Mart grew and expanded into a nationally recognized brewery with a location in Scripps Ranch as well as hybrid breweries and restaurants in Little Italy and Miramar, Ballast Point remained dedicated to its home brewing roots.
Everyone who works at Home Brew Mart is a home brewer, and many of the more than 350 people who currently work at Ballast Point brew their own creations as well, Lauridsen said.
"Home brewing really is the heart and soul of our company," he said.
To add backup to that statement, he cited the example of Ballast Point's top-selling IPA: Sculpin IPA. George Cataulin and Doug Duffield are current Home Brew Mart employees and created the popular beer while home brewing.
Ballast Point offers advanced home brewing classes for its employees and uses its pilot-brewing program at the Little Italy location to create a hands-on brewing experience. It even hosts quarterly competitions where all employees are encouraged to create brewing teams to create their own recipes. The brewery holds what it calls a "Roots to Boots" tasting where members of the general public can vote for their favorite employee concoctions. Winners move on to the next quarter's competition and crowd favorites may even make it to store shelves. One such success story will be making its way to stores soon, after Home Brew Mart employee Doug Pominville debuted his "Grunion American Pale Ale" to pleased tasters in a competition.
If your skills aren't quite at that level of expertise yet, there's no need to worry. Home Brew Mart works with novice brewers to perfect their crafts by providing guidance while using new brewing equipment, performing on-site diagnostic service on equipment and offering step-by-step instructions at monthly classes.
Beginner's classes are available for $10 to get interested participants started. For those who would prefer to work out the process for themselves, Home Brew Mart recently debuted a line of beer titled the "Homework Series" to encourage new brewers to attempt to replicate specific beers by attaching recipes to bottles.
"We are also constantly challenging our customers to step up their game," Lauridsen said.
As the home brewing industry continues to grow in popularity among craft beer enthusiasts, San Diego brewers can consider themselves lucky for the array of options the community. The entrepreneurial spirit is in the air, and with so many opportunities to learn, it will likely only grow from here.