Shooting decisions doom SDSU basketball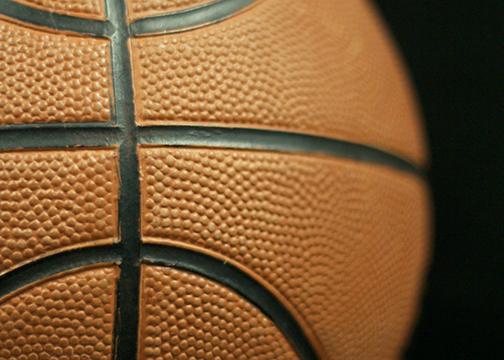 Fans left Viejas Arena scratching their heads after Saturday's game against Colorado State University. With CSU up by double digits for most of the second half, one would think San Diego State women's basketball head coach Stacie Terry would impart a sense of urgency to her team.
"Go McKynzie! We don't have time to stand around!" Terry yelled from the sideline to her freshman point guard McKynzie Fort, who was bringing the ball up the court.
There must have been a miscommunication.
Time after time, SDSU fiddled around with the ball, passing it around the 3-point line and winding down the shot clock to single digits before hauling up a brick. There was no urgency, even when there were less than four minutes left and the Aztecs trailed by double digits. They still passed it about.
But, why? Most of the inside players are juniors and seniors, so why would they not say something or try and step on the gas pedal?
SDSU's defense was outstanding once it grabbed hold of the Rams. CSU was scoreless for the last 8:14 of the game. But during that stretch, the Aztecs only scored five points. There was more than enough of an opportunity for the Aztecs to charge back into this game.
Why wouldn't they shoot the ball? They were down the entire game. They were getting defensive stops. At least take a shot. What are the coaches going to do? Pull you out of the game for taking a shot when your team is down 15 with three minutes to go?
Speaking of shooting, that comes up every time the Aztec men take the floor.
They just finished their whirlwind trip of going to Colorado to play the Air Force Academy, back to San Diego, then back to Colorado on Saturday to play Colorado State's men's team.
The first leg of that, at Air Force, brought some much-needed therapeutic relief to the beleaguered SDSU fan-base that's taking more heart medication these days.
That hot-shooting Aztec team that trounced Air Force didn't show up to Moby Arena until the second half when the Rams and their sizzling offense were up double digits. But just as everyone has seen this season, SDSU can come back even after falling behind.
This time it was thanks to redshirt-sophomore guard Matt Shrigley and a long-awaited breakout performance from freshman forward Malik Pope.
In the end, the hot hands of Shrigley and Pope weren't enough, but they should've been.
The whole second half was a coming-out party for Pope, the five-start recruit from Elk Grove, California, Shrigley had lit up the first half. Yet, neither Pope nor Shrigley took a shot in the last 4:20 of the game.
Credit head coach Steve Fisher with leaving Pope in the game and taking out junior forward Winston Shepard, who finished with no field goals and just two points.
In crunch time, senior guard Aqeel Quinn and senior forward J.J. O'Brien are players Fisher can rely on. But against CSU, Pope and Shrigley should've taken the shots. Sure, I get the "give the ball to your experienced veteran leaders" argument, but hot hands are few and far between for the Aztecs and they need to take advantage of them.
Pope announced himself — hopefully — to the coaching staff with his career-high 22 points on a ridiculous 9-11 shooting, a perfect 4-4 from 3-point land and seven rebounds. And 13 of those points were in the second half, including a streak of four straight made shots.
Granted, CSU finally found the wherewithal to actually guard Pope (and played a great game), but O'Brien isn't the guy to take 3-pointers when the game is on the line, even though he was outstanding in the second half.
Let's look at the numbers. Shrigley went 6-7 from the field and 4-5 from 3-point range. Quinn was a chilly 3-12 from the floor, 0-6 from beyond the arc and tried to win the game by himself by calling Pope up to screen a defender.
The Aztecs don't shoot well. When they do, give it to the hot hands.