Drinkabout bar-crawl service gives designated drivers a night off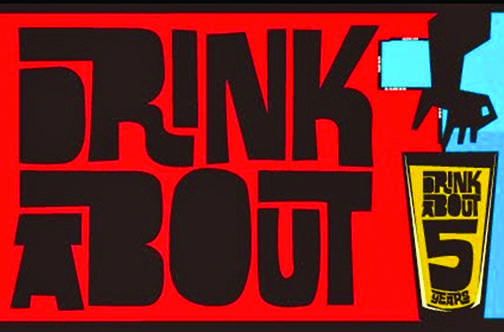 There's a lot of logistical planning that goes into a night of going out with friends for a bar crawl. One must pick destinations, create a schedule and decide on the unfortunate soul who gets to take on the responsibility of being the always-necessary designated driver. However, the San Diego Drinkabout makes all the planning for a night out incredibly simple.
What makes Drinkabout unique, is it takes one step out of the equation for bar crawlers — the transportation from bar to bar.
Every third Wednesday of the month, Drinkabout offers a free shuttle service that takes patrons on a loop around University Heights to an array of drinking spots. The shuttles hit each stop on the loop every half hour, starting at 7 p.m., then quickly departing to the next bar.
Now, it's not always the easiest to catch the bus and be on to the next location. The stops are brief — very brief. Most times the buses arrive outside the bars right on the half hour mark. They unload, load up and off they go. So it's best to have all bar tabs paid for and be outside ready to board on the dot.
The shuttles take drinkers to 10 different bars throughout the four hours of shuttle operations. Riders can stay on the bus until they reach their destination of choice. It is key to remember to catch the bus back to where the car is, otherwise an Uber or hoofing it may be the only options back to your starting point.
The bars of Drinkabout provide a variety of atmospheres perfect for every type of drinker. However, there are a few that stand out among the options.
Small Bar is a great place to start the Drinkabout. It is in fact small in square feet, but the beer list and food really make this place stand out. Small Bar has 42 beers on tap, a lot of which are local craft beers.
The extensive selection makes it very easy to sample a few beers, but hard to pick which few to sample. Small Bar's food brings big flavor as well, further making it the perfect spot to fill up on food before a night of bar hopping.
Just one stop away from Small Bar is Livewire. This cash-only dive bar is also fairly small in size. But it also provides a good time. Semi-circle booths line one side of the building with only standing room separating them from the barstools and pool tables sit towards the back. Entrance to Livewire means being greeted to the sounds of the never-ending jukebox. Livewire is definitely worth a Drinkabout stop, but not for too long.
The very last location on the loop is Tiger! Tiger! and it is by far the coolest. Large tables fill most of the bar so it's ideal for large parties and groups. Much like Small Bar, Tiger! Tiger! offers a range of good food, from finger-food snacks to full on meals, perfect for pairing with beer. The beer list at Tiger! Tiger! is up on a big chalkboard, like most places with a rapidly rotating tap list, is filled with craft beer selections that cater to the advanced beer palates of San Diego.
Drinkabout makes going out easy. The system that Drinkabout has created is perfect for those who want to try new beers in new places all in one night. Drinkabout maximizes fun while minimizing the going-out worries.