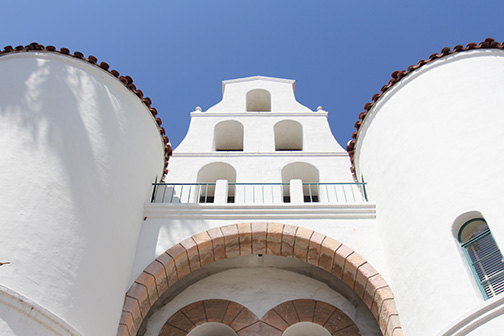 San Diego State released a Sexual Violence Campus Climate Survey on Monday to gauge campus perspectives about sexual assault at SDSU.
The survey, which was recommended by the White House Task Force to Protect Students From Sexual Assault, was sent out via email to students.
It is "an effort to be better equipped to provide sexual assault prevention and intervention services," the email read.
Within the first day alone, 1,000 students took the survey, which asked about attitudes toward sexual violence and bystander intervention, as well as awareness about policies and services.
Students were asked select whether they strongly agree, agree, are neutral, disagree or strongly disagree with questions, and many began to express their concerns regarding the language used in some of the questions.
Questions such as "When girls go to parties wearing slutty clothes, they are asking for trouble," and "If a girl acts like a slut, eventually she is going to get in trouble" were believed to be controversial and unwarranted. Many students that took the survey, especially women, took offense to the use of the word "slut" in the survey.
"I am extremely offended by the incorporation of the word," political science freshman Mariah McCauley said. "There are many more politically-correct, far less vulgar substitutes for the word."
Journalism freshman Ramandeep Sidhu also felt this way, although she said she feels some other women on campus might not care about the use of the word since they refer to themselves as a "slut."
Theatre, film and media studies freshman Tommy Lisac said he understood why girls may find the term offensive.
"Just because a girl goes to a party wearing minimal clothing that doesn't mean she is a slut, so she shouldn't be characterized as it," Lisac said.
Emilio Ulloa, the principle investigator for the survey and undergraduate advisor in the Department of Psychology, believes it is good that students dislike the use of the word, because it means they do not agree with those attitudes and rape behavior.
"It is important to assess the extent to which students endorse or do not endorse problematic attitudes," Ulloa said. "The only way to know this is to put those attitudes out there and see to what extent people endorse those beliefs or not. It was never the goal to upset people, and there are resources available through counseling and debriefings if someone is upset."
The bulk of the questions were taken from the tool kit that was produced in partnership with well-known scholars who study sexual assault, SDSU's Title IX Coordinator Jessica Rentto said.
She said the purpose of the survey is to gauge the prevalence of sexual assault on campus, test students' attitudes and awareness about sexual violence, and to provide SDSU with data necessary to create solutions.
There are many barriers that keep students from reporting sexual assault, but this anonymous survey aims to find the nature and scope of the problem, which is why it is important for students to take it, Rentto said.
The information gathered at the end of the semester will be given to SDSU's Sexual Violence Task Force and various organizations on campus to help their efforts to end sexual assault at SDSU.
The survey is available until the end of the semester.