All about an Aztec: Taylor Parrish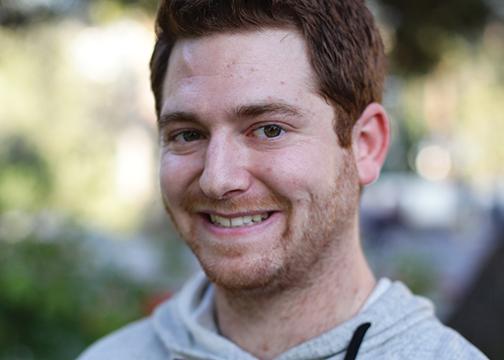 Taylor Parrish
Campus Involvement and Position:
I am President of Aztecs for Awareness, a Sexual Assault Awareness and Prevention organization on campus.
I am also an active member in the Delta Upsilon fraternity on campus, and FratMANers.
What is the first thing you do every morning before heading to school?
My morning routine is going to the gym when I wake up, then relaxing before class and playing Super Smash Bros on N64.
What is your favorite elective class you've ever taken?
My favorite class I've ever taken was FratMANers, because it taught me that men like myself need to take action to prevent sexual assault by educating ourselves and educating others about prevention and reaction to situations.
What inspired you to choose your major?
I chose my major because public speaking is a hobby of mine. I enjoy the rush and nerves that are associated with it. Also I can utilize communication in any career I desire, because we will never stop communicating.
What's something that would surprise people about you?
It would surprise people that I have a day named after me in my hometown.
What advice would you give SDSU freshmen for their time at school?
My advice to incoming freshmen would be to go to class, because you never know what you're gonna miss.